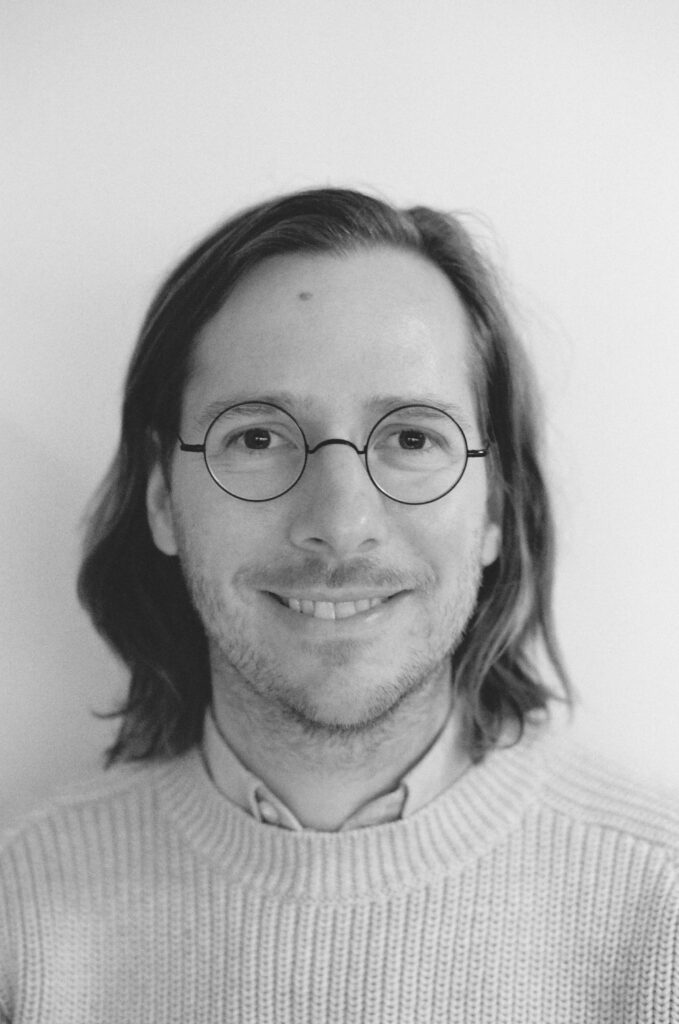 Biography
Jacob Eriksen is a musicologist, sound studies scholar and artist. He received his B.A. in musicology, philosophy, and literature from the University of Copenhagen and York University and his M.A. in Sound Studies from Berlin University of the Arts (UdK). He has conducted courses in cultural studies, sound studies and artistic research at the Humboldt University of Berlin, RMC in Copenhagen, University of Copenhagen, The New Centre for Research & Practice, and Berlin University of the Arts. Since 2018 he has been faculty at the M.A. programme Sound Studies and Sonic Arts at Berlin University of the Arts. 
Since 2022 he has served as the director of the artistic production environment, Sound Art Lab, and the sound art biennial, Struer Tracks, in Struer, Denmark.
His academic work focuses on ecologies and more-than-human relations through artistic practice and research in sound. His artistic practice focuses on sound synthesis and conceptual works through performances, installations and listening exercises.
Jacob Eriksen has exhibited and performed internationally: Zwitschermaschine, Berlin; Festival for Psychogeographic Sound Excursions Uckermark, Kulturbahnhof Rosow; Cashmere Radio, Berlin; KuLe, Berlin; Sant Benet de Montserrat, Barcelona; Offener Kanal Europa, Berlin; SMK Thy (with Nana Francisca Schottländer), Doverodde; Eavesdrop Festival, Berlin; Petersburg Art Space, Berlin; Spektrum, Berlin; Sad Mornings, Berlin; Castrum Peregrini, Amsterdam; Veilinggebouw De Zwaan, Amsterdam; Schillerpalais, Berlin; Space/Time Berlin, Berlin; Ying Coloseum, Berlin; American Whirlpool, Berlin; MIASTO:wro Film Festival, Wrocław; transmediale, Berlin; Madeira Micro International Film Festival, Ponto do Sol; Akademie der Künste, Berlin; Internet Yami-Ichi, iMAL, Bruxelles; Harmos Plural, Porto; Acht Brücken, Köln; 48 Stunden Neukölln, Berlin; Raum 365, Leipzig; Musikdagen, Copenhagen; STRØM, Copenhagen.
Affiliations
Sound Art Lab
Sound Studies and Sonic Arts, Berlin University of the Arts.
The New Centre for Research & Practice
Berlin Research Colloquium Sonic Thinking
Chronopolis, Cashmere Radio
Listening-With